Old Faithful Customer Profile - Amy & Richard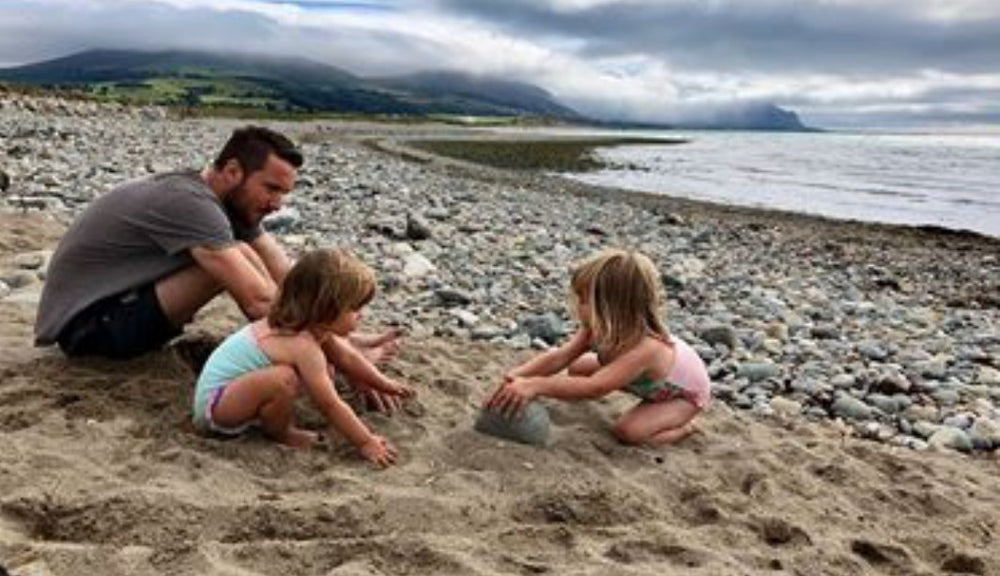 Amy & Richard are both regular customers of Old Faithful and live in the Cardiff suburb of Pontcanna. Amy is a Teacher at a local primary school and Richard is an Author with publications by Parthian Books and 2k House. Richard's upcoming books; 'Hello Friend We Missed You' and 'Dylan' are due out in 2020 and 2021.
The couple have 2 delightful daughters aged 7 & 2, the family enjoy spending time in the great outdoors, including mountain hiking and days at the beach. Richard & Amy have both adopted a vegan lifestyle.
I first met Amy when she bought some Old Faithful products from me at a Christmas market in Cardiff. We've bumped into each other a few times since and they seem a very pleasant couple of humans.
So, on with the interview..
How did you first come across Old Faithful?
- At the Etsy local winter market in Cardiff in 2017.
What was the main motivation for purchasing your first Old Faithful product/s?
- I really liked the ethics behind them, that they were all natural, and smelled amazing.
Which Old Faithful Products Do you use?
- The Reunion Cleanser, Hammam Serum, and the Makers' Balm
Do you have any favourites?
- The Reunion Cleaner because it is like having a mini-facial every night before bed.
What is it you like most about Old Faithful products?
- That they are all natural and the cruelty free ethics behind them.
What are the main benefits you have achieved through using Old Faithful products?
- My skin feels much softer, smoother, and is significantly clearer.
Is using natural as opposed to conventional skincare important to you and why?
- Yes, incredibly important. I eat natural, plant-based food so it makes sense that I would take the same attitude with my skin care.
Anything else you would like to add.. 
- I find the attention to detail in the different aromas plays a big part in helping me to achieve a relaxing, serene sleep each night. We both really love the products and can't imagine using any other skincare now. Love that you have researched the benefits of the different oils and you haven't used any low quality ingredients to bulk them up. Using Old Faithful makes our skin feel good inside and out.
Thanks Amy & Richard for your continued support and taking time to let us get to know you a little better!
Richard & Amy..